Centralised organisation management system implementation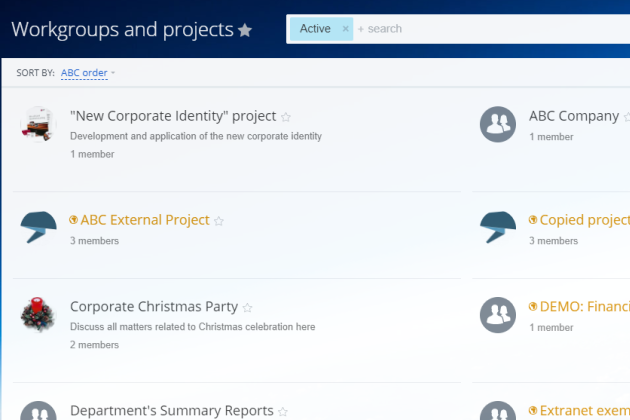 The Bitrix24 Intranet Portal software solution offers enterprise-grade features and scalability for businesses of all sizes.
The portal which combines award-winning security and superior performance with a unique set of features, is the perfect complement to your business management policy.

Order
Read more
Implementation of a Corporate Intranet Portal in an organization
The company successfully implements corporate portals projects of any complexity and scale. Our clients receive a high level of quality due to a competent approach to analysis and implementation. At each stage of the project, the company's specialists provide technical support and provide training documentation.
Why are we recommended?
We do it efficiently. Only proven applications and modules to avoid system update problems.
Let's be honest. We document all agreements and comply with them.
We work professionally. We plan the technical components of the project to the smallest detail. We control the process from the date of creation to the delivery of the project.
After the completion of the project, we offer technical service and monitor its status. This way you will be confident in the longevity of the system and will be able to consult with our employees at any time. Also, our company has the ability to modify the standard components of the portal, so if necessary, we can customize your portal.